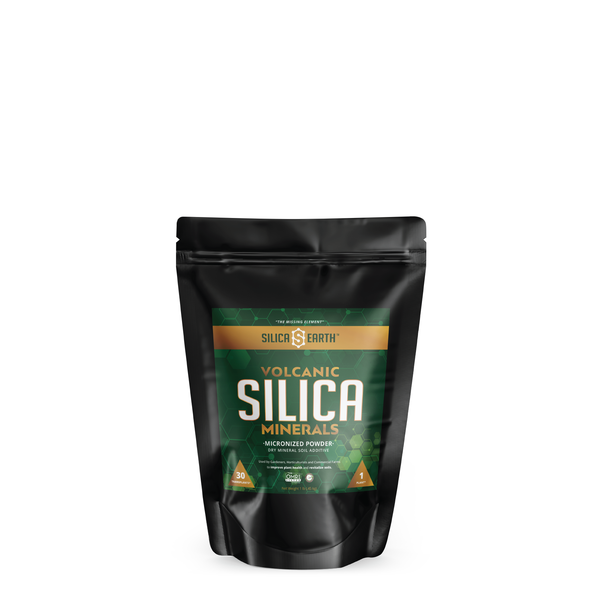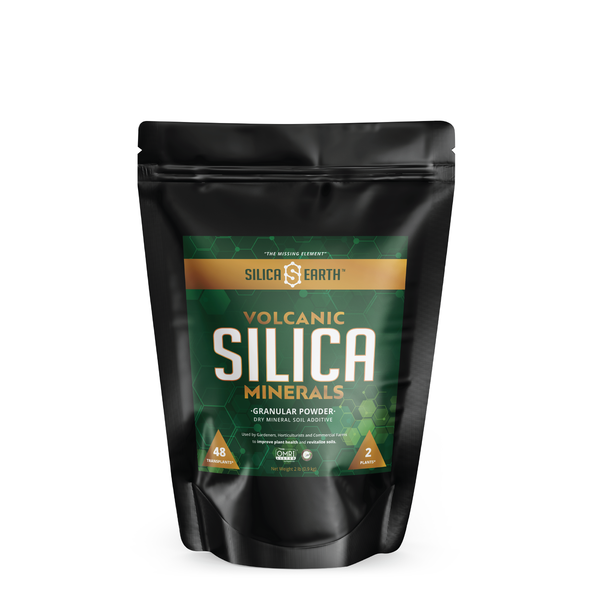 Select a product to receive a free sample. Enter your information and shipping details at checkout. Please select only one product to sample. One per customer permitted.
Silica Earth: The Missing Element
1. Silica Earth is the only OMRI and OIM registered dry silica product (45+% SIO2) on the market that is naturally micronized down to 2-4 microns.
2. Silica Earth also includes Calcium, Magnesium and all the required trace elements necessary for healthy plant growth.
3. Silica Earth is the only volcanically derived natural form of Silicon Dioxide available, also containing .45% monosilicic acid.
4. Most other silica products are either potassium silicates or chemically derived liquid form. Monosilicic acid is the only form of SiO2 the plant roots can uptake. Potassium silicate is best used as a foliar and does not replace SiO2.
5. Most new products are liquid, which means you are paying for mostly water! Silica Earth is Ideal for soil AND liquid applications, applied early and often for great results.
6. Our new material is completely powdered, water soluble and wettable. 
7. We are the first to include mineral solubilizing microbes which break down the (already small) minerals for rapid plant utilization.
8. Developed by Growers for Growers. Described as a 'game-changer' at our farm for solving all kinds of issues including damage from pests and disease.
Micronized vs Granular
Micronized: Better for Hydroponic applications and is water soluable. The material is soft and doesn't clump. Our micronized minerals are between 2-4 microns so it won't clog up your equipment!
Granular: Best in soil applications. Add directly to roots or just sprinkle on top of your soil and scratch it in. Easy as that!